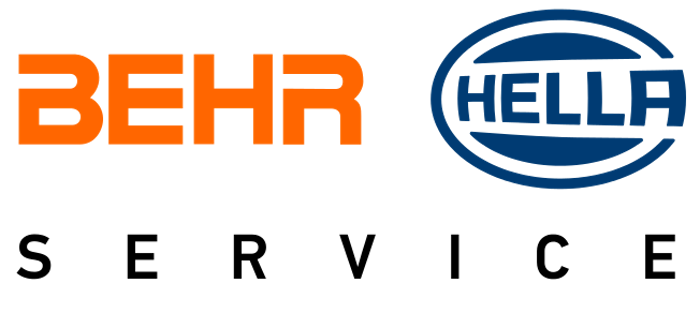 Behr Hella (Germany)
Behr GmbH & Co. KG (now acquired by Mahle and renamed Mahle Behr GmbH & Co. KG.) is a German corporation, located in Stuttgart, which manufactures automotive spare parts for both passenger cars and heavy duty vehicles. Behr specializes in thermal management (vehicle air-conditioning and engine cooling systems).

Hella KGaA Hueck & Co. is also a German automotive part supplier which manufactures lighting and electronic components and systems. Hella employs about 40,000 people in over 35 countries and generated a revenue of over 7 billion Euros in 2017. With 6,000 engineers in research & development, Hella is one of world's top 40 most innovative and largest automotive spare parts manufacturers.

Behr and Hella manufacture Original Equipment Spares (OES) to vehicle manufactures and replacement parts to the Independent Aftermarket (IAM) for both passenger cars and commercial vehicles (trucks). In 2005, Behr Hella Service GmbH was setup as a joint venture of the companies Behr and Hella in order to combine Hella's global sales expertise with the OE product know-how of Behr to jointly serve the global independent aftermarket.

Both Hella and Behr are OE for many for European heavy duty vehicles (trucks, trailers, buses) such as Volvo, Scania, Mercedes Benz, Renault, Iveco, MAN, and DAF for lighting components and engine cooling products (such as radiators and intercoolers). Monex Automotive Parts is the official distributor of both Hella and Behr in Dubai (UAE) and MENA (Middle East and North Africa).
Behr Hella Products
Engine Cooling & Air Management : Radiator , Intercooler , Oil Cooler , Fan Motor , Radiator Fan , Thermostat, Water pumps , Expansion Tank
Air Conditioning : Condenser
Engine Management Systems : Spark Plugs , Ignition Coils
Lighting Systems : Headlamps & Rear Lamps
Click Here to View All Behr Products
Click Here to View All Hella Products